How To Access Your Battlbox Account
Updated 2 months ago
If you are a first time subscriber, the email used at the time of registration will automatically create an account for you within the Battlbox system. This will then email you with the prompt to "Access your Battlbox Account" this will prompt you to click a link and confirm the account and set a password if this has not yet been done. From that point forward you will be able to login anytime using the email you first entered at subscription purchase.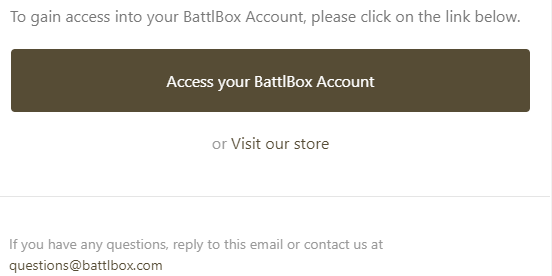 If you are unable to login or if the system prompts that "this email does not exist" then please reach out to [email protected].
Was this article helpful?