I just ordered my first BattlBox, what Mission will I receive first?
Updated 2 months ago
All new subscribers are will have a choice at check out. Once check out occurs you will be re-directed to another screen that will have box choices as well as order details. Below is an example of what this will look like. Please note these may not be the current choices!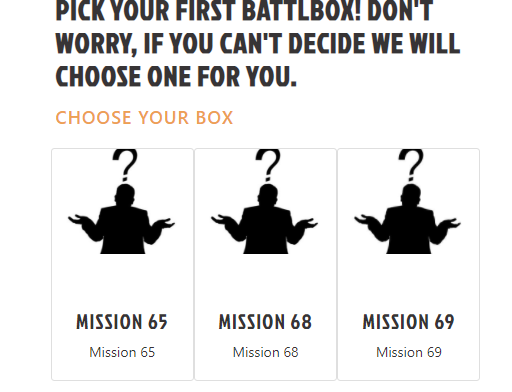 Dependent upon choice this Mission will ship on average within 10 business days of ordering. However if you select the current mission, this will not ship until the upcoming fulfillment window. Your account will then bill as normal the following month for the same mission all other active subscribers are set to receive.
If you were unable to make this choice at checkout please reach out to [email protected] and our Customer Service team will be happy to help you with this!
Was this article helpful?